[ad_1]

---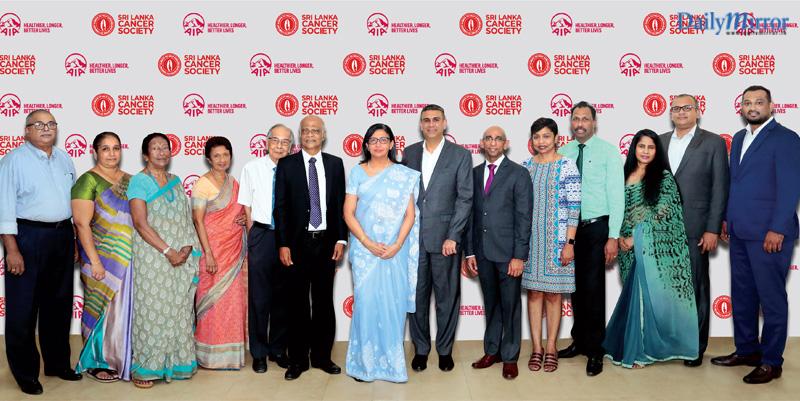 AIA Lanka announced the renewal of their partnership with the Sri Lanka Cancer Society, for 2020. AIA will continue to donate Rs 100/- on behalf of every new policy sold in the year, to the Sri Lanka Cancer Society. The Memorandum of Understanding (MOU) in this regard was signed between AIA CEO Nikhil Advani and Cancer Society Chairperson Premila Perera, at the Cancer Society Annual General Meeting, held earlier this year. 
Last year, AIA reached out to the Cancer Society in honour of it being AIA Group's centennial year. An MOU was signed, with AIA pledging to donate Rs. 100 for every new policy sold in 2019, resulting in a donation of almost Rs. 5 Mn at the end of the year. The funds donated are being used by the Cancer Society for the provision of care and solace to needy cancer patients as well as increasing awareness on the prevention and treatment of cancer, which is a rapidly growing concern in Sri Lanka.  
AIA CEO Nikhil Advani explained, "While the world is focused on COVID-19, non-Communicable Diseases, such as cancer remain a very real problem in Sri Lanka and are responsible for over 76% of deaths, which is well above the global rate of 63%. Cancer is one of the nation's leading health concerns and needs specialised treatment and more so, a dedicated care and support system for the patients and their families-and we truly appreciate the good work that the Sri Lanka Cancer Society are doing in this regard." 
He added, "as the best life insurer in Sri Lanka, our mission is to help people live healthier, longer, better lives and it gives us great meaning and purpose to be able support the Cancer Society in caring for patients faced with this dreaded illness- both physically and emotionally. 
Cancer Society Chairperson Premila Perera thanked AIA for their continued support, "We are delighted that AIA has renewed the partnership and will continue to financially support the Cancer Society's activities. We used the significant contribution made by AIA  for 2019 largely towards the operation and upkeep of  'Shantha Sevana' a 32 bed hospice care facility as well as the 'Bandaranayake Memorial Homes' which provides a transit home and care facilities to needy patients seeking treatment at the National  Cancer Institute, the Apeksha Hospital. We rely on external support to provide direct care for patients who are undergoing this ordeal while doing everything possible to ensure they receive the best of care and support, both medically and emotionally. So, it means a lot to us to have AIA come forward and continue their support for our cause." 
[ad_2]

Source link