[ad_1]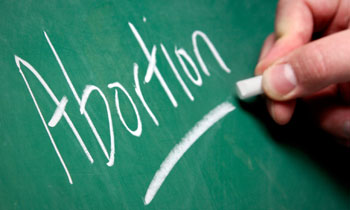 Cabinet approval has been sought to legalize abortions in the instances of rape and incest, underage pregnancies (pregnancy occurring in a girl below 16) and serious foetal impairment, it is learnt.
For this purpose, the government is seeking to draft separate legislations as amendments to the Penal Code and to the Code of Criminal Procedure Act to provide for it.
The Justice Ministry has initiated action in this regard in pursuant to the recommendations on decriminalization of abortion by the Committee on GSP plus and another committee headed by Prof. Savitri Goonesekere. In a report submitted to the Cabinet seeking amendments to the existing laws, recommendations have been made in this respect.
The committee has identified that a similar attempt to decriminalize abortions in such cases in 1995 by introducing a bill. However it was withdrawn due to objections and protests. Currently, abortion or termination of pregnancies is criminalized in the Penal Code except in instances where the mental; and physical well-being of a woman concerned is affected.
The Cabinet report says that septic abortions remain a leading cause of maternal deaths. It says 90 per cent of abortions are performed on married women, and 8.9 percent on unmarried women.
Section 303 of the Penal Code says, "Whoever voluntarily causes a woman with child to miscarry shall, if such miscarriage be not caused in good faith for the purpose of saving the life of the woman , be punished with imprisonment of either description for a term which may extend to three years, or with fine or with both, and if the woman be quick with child, shall be punished with imprisonment of either description for a term which may extend to seven years , and also be liable to fine."(Kelum Bandara)
[ad_2]

Source link